Welcoming pilates classes to get you moving and energised everyday
Motivating and uplifting pilates classes in our relaxing Farnham studio. Come and join a supportive group in your choice of mat and reformer pilates. Not sure what pilates class is best for you? Get in touch to discuss your requirements ->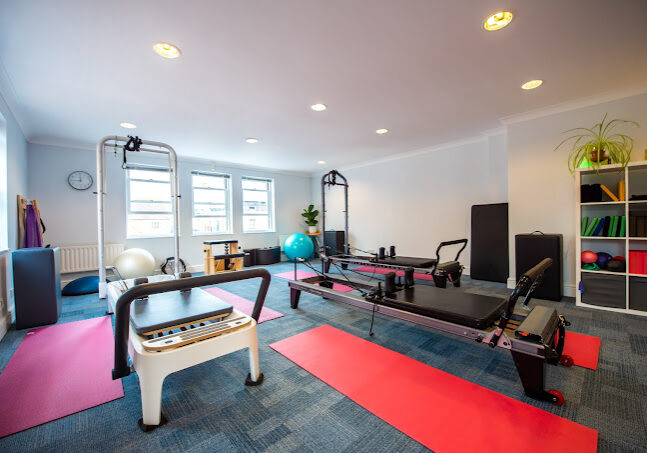 Reformer Pilates
Includes studio apparatus, such as a reformer, trapeze table, chair or ladder barrel. These classes take you through ranges of motion you couldn't do using gravity alone and offer more resistance for more results. This pilates class is highly recommended if you are looking for a low impact sport in a highly energised environment around encouraging friends.
Studio Circuit Pilates
For a more challenging workout, our quick pace, studio Circuit Pilates classes feature  many different exercises on many different machines including use of the pilates reformer, chair, cadillac, and mat as well. Flow from station to station in the circuit whilst getting an amazing workout and having fun with a small group of other clients in the class. Spaces are very limited so grab a spot early to guarantee your place.
About our instructors
Meet our pilates team and find out about your class instructor. We're passionate about creating a joyful pilates experience and helping you progress towards a more energised, healthier you.